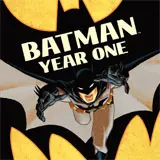 Batman: Year One is the latest DC Universe Animated feature to come from Warner Bros. and, in spite of all my hopes, it's every bit as disappointing as its predecessors.
When Warner Bros. first elected to turn to the direct-to-video animated market as a means of adapting some of the more famous DC Comics storylines, my expectations were high, and with many of its earlier releases they were met.
Superman/Doomsday was a great opening salvo, and Justice League: The New Frontier set an absolute gold standard for animated superhero fare.
But the bar just keeps on getting lower, and although Batman: Year One (the animated adaptation of Frank Miller's classic tale about the Dark Knight's first year on the job) is by no means a bad or unwatchable movie, it fails on multiple levels.
As the story begins, Bruce Wayne (voiced by Ben McKenzie) returns to Gotham City after a 12-year self-imposed exile, determined to rid the city of the criminal element that robbed him of his parents 17 years earlier. Concurrently, Detective James Gordon (voiced by Breaking Bad's Bryan Cranston) has just joined the Gotham City Police Department following a transfer from Chicago.
While Bruce earns some battle scars on the street taking on pimps and thugs, Gordon is earning scars of his own, engaged with his fellow cops in a conflict of both ideology and brute force.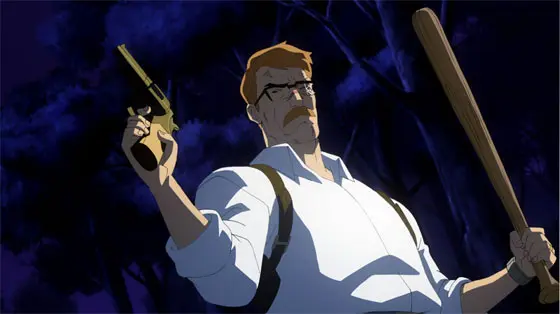 Generally, Batman: Year One stays extremely faithful to its source material. There aren't any blatant deviations to speak from, but the problem with the DC Animated flicks doesn't necessarily lay with how they compare to the stories that spawned them. Rather, at least with more recent releases, they tend to be relatively lifeless, and Batman: Year One is certainly guilty of this as well.
Also, the movie is rendered somewhat toothless given how much of Batman Begins drew from Miller's original story. Nolan's picture struck a chord and presented a pretty indelible picture of Batman and Gordon's early days in their war on crime.
Another contributing factor to the overly-laid back presentation is the voice performances, particularly from McKenzie. While Miller's Batman (well, all his characters, really) are extraordinarily introspective and rely heavily on the inner monologue, McKenzie's Batman is robotic and monotonous.
Even Cranston, who's earned a reputation as one of the best actors on television in recent years, is less-than-engaging – this is a considerable problem when taking into account the fact that this is almost more Gordon's story than it is Batman's.
Eliza Dushku is decent as Selina Kyle/Catwoman but, as it was in the original comic (yes, I dare to say there was a flaw with a Frank Miller-written Batman story), the character's real role in the story is negligible at best.
The story, as mentioned earlier, is quite faithful to Miller's original tale. As far as I could tell, nothing was omitted and very few lines of dialogue (or monologue, as it were) have been altered in any considerable way.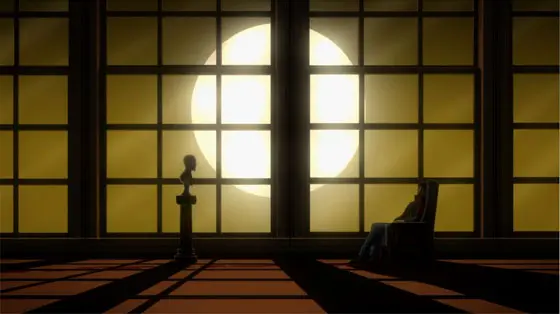 And the anime-inspired animation works surprisingly well with the noir-ish overtones that have long been a hallmark of the original comic book story. I was skeptical at best when I saw a preview scene several months back, but the finish product is gorgeously-animated.
All-in-all, the film itself is a mixed bag. Frankly, had Batman Begins never been made, this adaptation might very well have ranked pretty high on the list of Batman adaptations.
As it is, though, it's a few years too late, and too pedestrian an effort to make a real impact.
High-Def Presentation
= The 1080p presentation is generally pretty clean. There are a few instances of banding, but they're sparse enough not to become distractions. In spite of a landscape colored by browns and blacks, there are a handful of colorful scenes where bright neon signs blend perfectly with the bleak, run-down buildings to which they're attached.
In terms of the audio, the 5.1 DTS-HD Master Audio track serves the film well. There's a lot of gunfire and explosions for the action junkies, but there's even more ambient sounds to satisfy real audiophiles. A scene where Gordon beats a fellow cop senseless with a baseball bat comes to mind; each thump of the bat against skin and the body slumping down to the snow is incredibly lifelike.
Beyond the Feature
Even if you find the movie as disappointing as I did, any Batman fan (or any fan of comic books in general) will find a handful of the extras included on the disc pretty exciting.
First of all, the 64-minute feature is also included in a digital copy and a DVD on the set's second disc.
Audio Commentary – The film features a running commentary with director Sam Liu, DC Comics editor Mike Carlin, and voice director Andrea Romano.
DC Showcase: Catwoman (14:50) – Written by Paul Dini (a fixture in the DC Animated Universe), Dushku again voices Catwoman on a solo adventure where she takes on a nefarious smuggler.
Justice League: Doom Sneak Peek (10:17) – A brief look at the next DC storyline to get the direct-to-video treatment, based upon Mark Waid's Tower of Babel storyline from JLA back in the late 90's. The big news for fans of the DC Animated Universe will be the reunion of the voice cast from Cartoon Network's Justice League series.
All Star Superman Sneak Peek (10:47) – I'm not sure how you can classify a look at an animated movie that's been on the shelves for close to a year a sneak peek, but whatever.
Green Lantern: Emerald Knights Sneak Peek (11:38) – Ditto.
Hearts of Vengeance: Returning Batman to His Roots (23:25) – Now we're getting to the good stuff for comic nerds like myself. Legendary figures in the comics industry like Denny O'Neil, Len Wein, Greg Rucka, and a host of others discuss Batman's transformation from the campy, sci-fi influenced adventures of the 1950's comic books into the dark, psychologically-complex avenger audiences know today.
Discussions with DC Comics: Featuring the 2011 Batman Creative Team (39:27) – Longtime Batman producer Michael E. Uslan leads a roundtable discussion with O'Neil, DC Co-Publisher Dan DiDio, and current Batman scribe Scott Snyder. The past and present keepers of the DC continuity cover a wide range of topics from their first impressions of and encounters with the character as well as the mark that Miller has left on the Caped Crusader.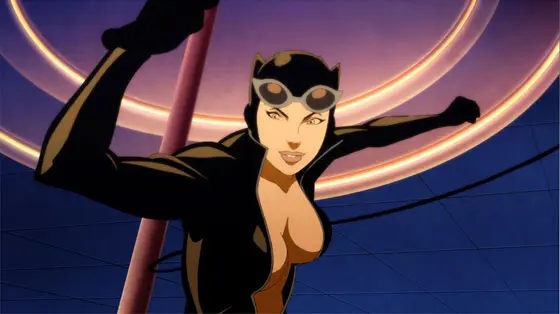 Bruce Timm's Picks – The guru of DC animation presents two of his favorite installments from past Batman animated television series: 'Catwalk' from Batman: The Animated Series and 'Cult of the Cat' from The New Adventures of Batman and Robin. I was never a huge fan of the "Timmverse," as it came to be known, but these episodes are, at the very least, entertaining.
All bonus features are presented in high definition.
Batman: Year One is a very faithful adaptation, which, in and of itself, is something to be praised. Unfortunately, it's a great story that doesn't necessarily lend itself to reproduction terribly well.
If you're a Batman completist (as I am), it's a must to add it to your shelf. And if you're a comics fan (as I also am), the bonus features alone more or less justify the purchase.
Shop for Batman: Year One on Blu-ray and DVD combo pack for a discounted price at Amazon.com.