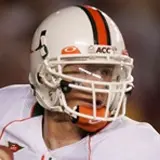 Microsoft really, really wants to you watch your college football games this fall via Xbox Live's ESPN channel. So much so that they've added some dramatic enhancements that will effectively turn your home entertainment console into something resembling what I feel the future of television and the Internet will look like.
On August 25, you will find a total of eight new features added to the ESPN channel on Xbox Live. Kinect owners will be happy to hear that voice control will be supported allowing you to navigate the menus and control playing content without using a controller. You'll be able to pull up the new Mini Guide, a quick preview that appears at the bottom of the screen showing relevant links to instantly access content like highlights and other games.
My Sports will allow viewers to designate favorite sports and teams as "bookmarks" that are more easily accessed. Think of these as the favorites in your web browser. If you're online and forget a game, you can set reminders ahead of time like a meeting in Outlook. Live Alerts will work in a similar manner, posting scoring updates as they happen. ESPN's BottomLine will work the same way it works on their cable channels.
The big update is split-screen that will allow you to watch two games at one time, or one game on one side and stats or the new Scoreboard feature on the other. This is the future of entertainment, folks, and I'm glad it's starting to show up sooner than later.
Check out a trio of high-res screens from the upcoming ESPN update to Xbox Live below by clicking the smaller versions.