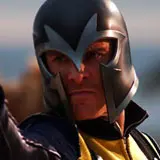 Fox has brought back Matthew Vaughn to direct a sequel to X-Men: First Class, the surprisingly effective and successful reboot of the X-Men franchise.
Bryan Singer is also returning to produce the X-Men: First Class sequel based on a script by Simon Kinberg. Story ideas and new mutants are currently being kept tightly under wraps.
X-Men: First Class starred Michael Fassbender, James McAvoy, Kevin Bacon and Jennifer Lawrence. It revolved around the friendship of Charles (McAvoy) and Erik (Fassbender) that by the end of the film was shattered as the two stepped closer to their latter personas as Professor X and Magneto, respectively.
It is to be expected that all the major players will return in the X-Men: First Class sequel, even though the stock of Fassbender (Shame, Prometheus) and Lawrence (The Hunger Games) has shot up exponentially since the first film was released just last June.
Source: Deadline