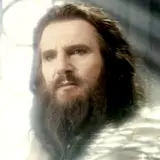 Warner Bros. has pushed back the release date for Wrath of the Titans, the sequel to the Clash of the Titans remake, a full week from March 23, 2012 to March 30, 2012.
The making the move, Wrath of the Titans will no longer have to "clash" with Lionsgate's hyped up first installment of The Hunger Games on March 23. It's a wise if conceding move considering both films will be aiming for the teen to young adult audience. The Kraken apparently is no match for the raw skills of Katniss Everdeen.
Wrath of the Titans will be directed by Jonathan Liebesman whose Battle: Los Angeles owned the box office this past weekend. Gary Ross is tackling The Hunger Games film though has yet to cast his all important lead characters.
Source: Box Office Mojo