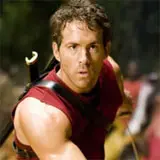 X-Men Origins: Wolverine's alternate endings have already spawned one sequel and now a spin-off will follow suit.
Per Variety, Fox has begun early development work on a Deadpool film with Ryan Reynolds reprising the character from X-Men Origins: Wolverine. The anti-hero reemerged from rubble in one alternate ending and told the audience to "shhh."
Another alternate ending featuring Wolverine in a Japanese bar has helped set Wolverine 2 into motion. Fox expects that storyline to follow Wolverine's time in Japan as a Samurai which featured heavily in the Wolverine comics.
Left out of the spin-off talk is Gambit who watched Xavier whisk young mutants off at the end of X-Men Origins: Wolverine. His character's popularity may still spawn a spin-off, or at least a prominent role in Wolverine 2 or Deadpool.
Elsewhere at Fox, development work is still underway on X-Men Origins: Magneto and X-Men: First Class. Both films are in the late scripting stages and not expected in theaters until late 2010 at the earliest.