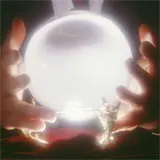 This past round of the Weekend Box Office Prophet game yielded quite a few highlights worth drawing attention to as Disney's A Christmas Carol came in below expectations while The Men Who Stare at Goats rode great marketing to a double digit opening.
The first round of applause goes to aidanbrack for winning his second round out of 11 played. The win was enough to catapult him to 5th place atop the cumulative leaderboard.
Second place went to WalkingDisaster who continues to perform in the top percentile week after week. If this player were the Prophet then prizes would never be awarded!
Speaking of the Prophet, he placed his best finish yet in 5th place this past round. The Prophet nailed This Is It on the nose but flip-flopped the success of The Fourth Kind and The Box. Missing A Christmas Carol by $5 million did not help matters either.
Final props go out to all the players whose average score beat The Prophet on The Fourth Kind, The Men Who Stare at Goats and A Christmas Carol. That means another DVD or Blu-ray prize goes out and this time we are awarding it to WeirdArchives for placing in the top 3 for the first time in 11 games played.
Check back mid-Tuesday for the next round where 2012 looks to destroy the box office competition.