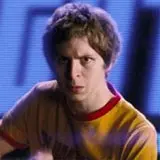 The Expendables easily won the weekend box office and in a twisted sense of irony was the only film the players of our Weekend Box Office Prophet Game predicted closer than the Prophet. With the 4-1 Prophet win, top place player finisher Prca takes home a consolation DVD prize while the Blu-ray prize, Date Night with Will Ferrell and Tina Fey, rolls into the next round.
Lionsgate may be celebrating Slyvester Stallone's The Expendables but Universal is weeping over the poor performance of Scott Pilgrim vs. the World. The niche film didn't carry lofty expectations but barely crossing $10 million its opening weekend is lower than anyone was expecting. Julia Roberts, on the other hand, came right in on target with Eat Pray Love.
The complete top 10 weekend box office results for August 13 – August 15, 2010 are as follows.
1. The Expendables: $34.8m
2. Eat Pray Love: $23.1m
3. The Other Guys: $17.4m
4. Inception: $11.3m
5. Scott Pilgrim vs. the World: $10.6m
6. Despicable Me: $7m
7. Step Up 3D: $6.9m
8. Dinner For Schmucks: $6.3m
9. Salt: $6.2m
10. Cats and Dogs: The Revenge of Kitty Galore: $4.2m
The next round of the Weekend Box Office Prophet Game will select from 5 newcomers: Vampires Suck, Lottery Ticket, Nanny McPhee Returns, Piranha 3D and The Switch. Look for it to launch tomorrow, August 17.