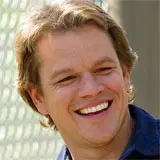 Fox Home Entertainment has alerted retailers that director Cameron Crowe's We Bought a Zoo starring Matt Damon, Scarlett Johansson and Thomas Haden Church will makes its Blu-ray and DVD debut on April 3.
The Blu-ray edition of We Bought a Zoo will come packaged with the DVD version and a digital copy. Bonus features will include deleted and extended scenes; a gag reel; 'We Shot a Zoo: Insider's Look at the Film' featurette; 'Their Happy is Too Loud' and 'The Real Mee.'
In addition, each Blu-ray edition of We Bought a Zoo will include a free child's Zoo admission courtesy of the Association of Zoos & Aquariums.
Clcik here to pre-order We Bought a Zoo on Blu-ray for $29.99 at Amazon.com, 25% off the $39.99 list price.