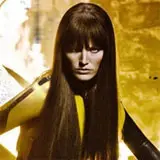 Warner Home Video issued the Watchmen Blu-ray details today which reveal the previously confirmed new director's cut included in the set adds a substantial number of minutes, 25 to be precise, to the theatrical cut's run time. The total running time for the director's cut stands at a whopping 186 minutes.
The complete two-disc set contents I have received come from two different Warner sources and spell out identical features with different verbiage. The first source states "over 110 minutes of revealing, fan-essential featurettes; 11 Watchmen Making-Of Webisodes; and a music video.
The second source does not identify the webisodes by name but does break out some of the featurettes.
Warner Bros. Maximum Movie Mode
Watchmen: Focus Points (over 30 minutes)
BD Live
The Phenomenon: The Comic that Changed Comics
Real Super Heroes, Real Vigilantes
Mechanics: Technologies of a Fantastic World
Music Video: My Chemical Romance Desolation Row
Digital Copy – Theatrical version
The theatrical cut will only be available via the digital copy in standard definition (housed on disc two). Nowhere from either source was it spelled out you would have the option of switching between the director's and theatrical cut.
Tech specs are confirmed to include the original 2.35:1 aspect ratio in 1080p video and lossless 5.1 Dolby TrueHD audio.
Retail pricing for Watchmen: Director's Cut on Blu-ray has been set at $35.99 which should work out to less than $30 at Amazon. Pre-order information will be passed along once available.
Unfortunately I was unable to access the high-res cover art at the time of this post due to technical issues. However, I do have the following sales flyer that shows off the Blu-ray cover and "Immersive Maximum Movie Mode."
The image Warner included makes this new mode look like Zach was filmed against a green screen with the movie and behind-the-scenes footage added behind him in post. We'll find out for sure how this mode works shortly before Watchmen: Director's Cut on Blu-ray's July 21 release date.