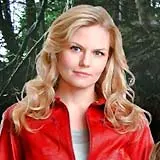 Tonight ABC premieres Once Upon a Time, one of two new shows hoping to capitalize on the fairytale craze that is hitting television and the box office this year and next.
Once Upon a Time stars Jennifer Morrison as Emma Swan, a woman with a troubled past who ends up in a small Maine town where all is not what it seems. She'll discover there was once an enchanted forest where all the fairytale characters live. These characters have become trapped in the town where their happy endings have been taken away. Emma will become caught up in the middle of it.
Adam Horowitz and Edward Kitsis of Lost fame created Once Upon a Time. ABC is banking on their pedigree to carry the show beyond its Grimm competition and to ratings success, despite airing on already overcrowded Sunday evenings.
Get an idea of how Once Upon a Time co-starring Ginnifer Goodwin and Robert Carlyle, is set up by watching the premiere's first nine minutes below. Catch the full episode tonight on ABC at 8pm EST/PST.