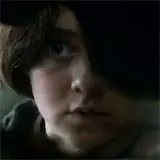 HBO finally appeased fans and unfurled the first trailer and likewise official footage from Game of Thrones: Season 3 last night. The big reveal accomplished exactly what it set out to do: make the long wait for the season premiere that much more unbearable to endure.
The trailer first debuted on Jimmy Kimmel Live! late last night and subsequently was published online by HBO shortly thereafter. It runs a full minute long and is comprised of nothing but footage – exactly what's been missing from the past several month's worth of behind-the-scenes videos, interviews and other little teases.
A full minute is a lot of time to work with and the trailer's editors made sure to check in on all the show's key players, even if only for a brief moment. There are a couple great voiceover lines mixed in including Ser Jorah Mormont suggesting, "There's a beast in every man and it stirs when you put a sword in its hand" and the final message from someone that speaks to everyone whom has suffered loss or defeat, "The revenge you want will be yours in time."
Though the Khaleesi isn't given the opportunity to speak or bark out orders in the trailer, her strong presence is definitely felt. She has amassed a new army after the alliance with the Dothraki went south and looks ready to finally push north. We even get to ride atop one of her greatly enlarged and now fully operational (i.e. flying) dragons as it soars alongside presumably the Khaleesi's ship full of troops making its way toward her ultimate destination – King's Landing and the Iron Throne.
Game of Thrones: Season 3 will premiere on Sunday, March 31 at 9/8c on HBO and HBO Go. In addition to the new trailer, there's a new dragon-centric poster that was released yesterday which you can also take a look at below. It's a bit bland design-wise, but hopefully translates into more screen time for the Khaleesi's three "children."
Click here to buy Game of Thrones: Season 2 on Blu-ray and DVD combo for only $29.99 with free shipping at Amazon.com, 63% off the list price.
Poster source: EW