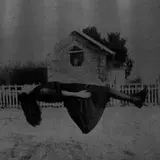 FX's American Horror Story: Coven fires up and launches an all-new season of twisted tales and delves into the world of witches when it finally premieres tonight. You can watch the American Horror Story: Coven premiere episode online streaming via the link below.
The new season of American Horror Story is set in New Orleans, Louisiana, and will jump back and forth between present day and the 19th century. The present day will will be set at an academy for spellcasters (insert your favorite Harry Potter joke or reference here), while the past will see three baddies based on real-life individuals up to no good. They include torturer Marie Delphine LaLaurie, voodoo priestess Marie Laveau and a serial killer known simply as the Axeman.
The official synopsis for the American Horror Story: Coven season premiere reads, "A young girl discovers she possesses a genetic affliction tracing back to the dark days of Salem."
Jessica Lange, the heart and soul of American Horror Story, will of course return and deliver another devilishly inspiring performance. Other familiar faces include Evan Peters, Taissa Farmiga, Lily Rabe and Sarah Paulson.
The biggest new face is Kathy Bates who will be turning back the clock to play villainous LaLaurie and make her character from Misery look like Mother Theresa. She will be joined by Emma Roberts, Patti LuPone, Angela Bassett and Gabourey Sidibe as Coven's latest victims… err… cast members.
Various interviews with the cast and creator Ryan Murphy have revealed that the 13-episode American Horror Story: Coven will have more humor than last season's decidedly dark and virtually humorous Asylum. That doesn't mean that Coven won't be dark and creepy. It wouldn't be a new installment of American Horror Story if it wasn't. However, be on the lookout for light humor and inside jokes in tonight's premiere episode.
The American Horror Story: Coven premiere episode 'Bitchcraft' has a start time of 10pm EST / 7pm PST and will air on TV on FX Network. The cable channel offers a dedicated vod portal here at FX Networks Online where subscribers to the cable channel can watch online free live streaming of every Coven episode starting with the season premiere.