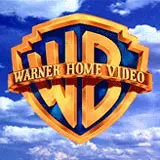 Warner Home Video has taken a small step towards a Walmart Blu-ray $5 bin by announcing 16 Blu-ray Disc titles will see their retail prices dropped 43 percent. Permanently.
The drop puts the new retail price at $16.99 and will take effect on April 7. Amazon.com pricing should come in around $11-$12.
Of the 16 titles included the price cut, Warner has opted to only share 10 of them at this time. There are definitely a couple great titles in the mix worth picking up if you haven't already.
Lethal Weapon
Scooby-Doo: The Movie
The Searchers
Battle of the Bulge
Out for Justice
Purple Rain
Otis (Raw Feed Series)(Budget Wave 2)
The Omega Man
Eyes Wide Shut: Special Edition (Corrected)
Body Heat
You'll notice that Otis has "wave 2" next to it. We're not sure what that means since it is definitely part of the April 7 price cuts. Our best guess is that more price cuts are coming and it was originally part of a second wave only to be moved into the first wave at a later date.
We'll keep you informed on Warner's Blu-ray price cut measures as they materialize.