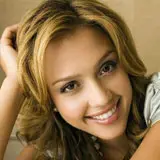 Veteran director Gary Marshall will have his hands full if the anticipated cast for his upcoming comedy Valentine's Day falls into place.
Per The Hollywood Reporter, Julia Roberts, Anne Hathaway, Jessica Alba, Jessica Biel, Jennifer Garner, Shirley MacLaine, Bradley Cooper and Ashton Kutcher are all in "final negotiations" to co-star in the Love, Actually reminiscent tale of five intersecting stories playing out in Los Angeles on, when else, Valentine's Day.
THR has the scoop on four of the five storylines which go something like this:
Roberts is an army officer on leave from Iraq on a flight to L.A. Cooper, on the same flight, is a gay man whose lover is a closeted football player.
Kutcher is an owner of a flower shop who proposes to his girlfriend (Alba), only to realize he is in love with his close friend, played by Garner, who discovers her boyfriend is married.
MacLaine plays Roberts' mother, a happy retiree who reveals to her husband a long-ago affair.
Hathaway is an assistant working at the biggest talent agency in town and dating a mailroom assistant; Biel is a publicist unlucky in love who has no date on Valentine's Day.
Jessica Biel not having a Valentine's Day date seems far fetched but then again, Jessica Alba has played the single woman looking for love on more than one occasion.
New Line is behind Valentine's Day, the same studio which found moderate success with He's Just Not That Into You. Expect Valentine's Day to cost more and bring in more at the box office if that cast falls into place.