Update: A video has made its way to YouTube showing rehearsal runs and shooting for the scene the 'Wonder Woman' images were snapped from. I've embedded it below and added some additional 'Wonder Woman' images featuring Adrianne Palicki and her stunt double, too.
One of the biggest complaints stemming from the big 'Wonder Woman' outfit reveal was targeted at the boots, or the seemingly lack thereof. Reactions also were less than enthusiastic for the long pants and shiny-to-borderline cheap material comprising out of the costume.
That first image of Adrianne Palicki as Wonder Woman was a publicity still and never a guarantee of exactly what we would ultimately see on the show. NBC and writer/pilot director David E. Kelley must have been watching the critical and fan reactions to the image as some definite tweaks have been made to the costume as confirmed by the first on-set images of Wonder Woman in action during filming of the NBC pilot.
While Wonder Woman's top appears unchanged between the publicity still and the set images, her lower half is now a lot easier on the eyes. The shiny material has been dramatically toned down in the pants, and her boots are now red as to not blend in and disappear into her blue pants.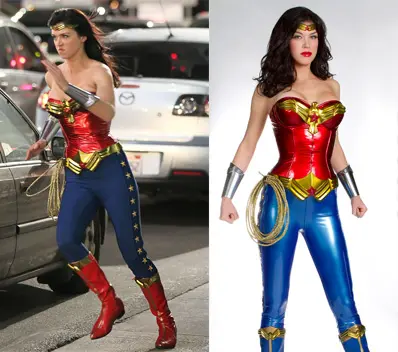 Those pants are still present in their hip-to-boot entirety so no bare legs that helped define the Lynda Carter look. Two out of three fan complaints addressed isn't all that bad. It could have just as easily been none.
Click either of the first two 'Wonder Woman' images below for a high resolution look.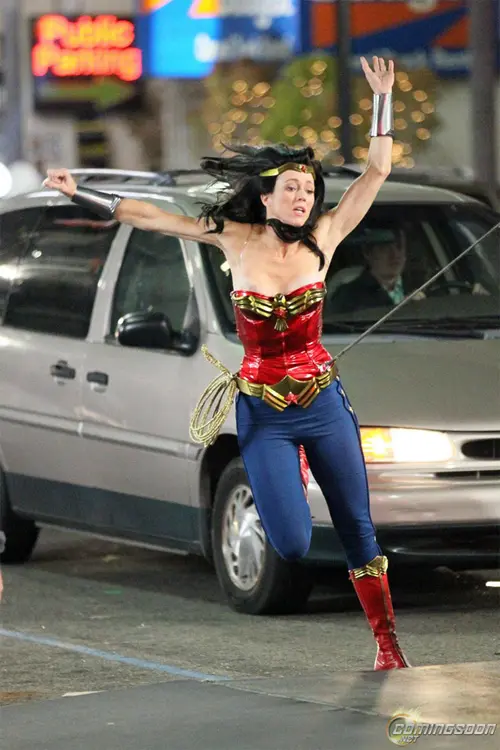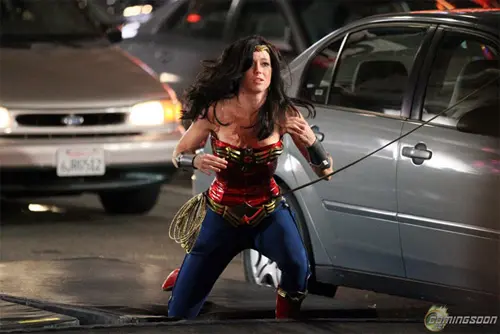 Source: ComingSoon