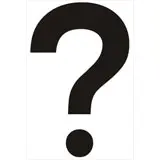 Update: New images and final thoughts added at the bottom.
Original article: It has been awhile since a mystery promotional box has arrived here at TheHDRoom headquarters. So I was especially giddy today when a large, relatively hefty one was dropped off today courtesy of Universal Studios Home Entertainment.
My first guess while cracking it open was something Scarface related, perhaps the Blu-ray Limited Edition Gift Set with Humidor. The gift wrap paper inside the box went along with this theory and my expectations shot through the roof.
Upon peeling back the paper I found a small, light Jurassic Park trilogy box. It clearly wasn't the Blu-ray set, but some promotional item related to the release.
Before bothering to look at the bottom of the item where a sticker described the contents, I dug deeper into the box in search of the weight culprit. Was it the Jurassic Park Blu-ray Ultimate Trilogy Gift Set with T-Rex statue? Not quite.
That's an ice pack, and here's the irony of its inclusion. I live in Arizona where today's predicted high was 112 degrees (though it probably got up near 115 degrees). That ice pack felt like a jacked up heating pad when I touched it. Same with the Jurassic Park trilogy box, which the label claims is a chocolate dinosaur egg and baby dinosaurs.
At least it was.
I haven't opened the box yet assuming the dinosaur egg now looks more like dino doo-doo. It's currently in the fridge and, for shits and giggles, I'll update with the unboxing image when I attempt it a little later tonight.
Update: As expected the chocolate egg was a mess when I removed it from the box. The six chocolate dinosaurs inside it had melted into oblivion. As my wife so kindly points out, the same egg and dinosaurs are easily found in stores under a different brand. So there you go.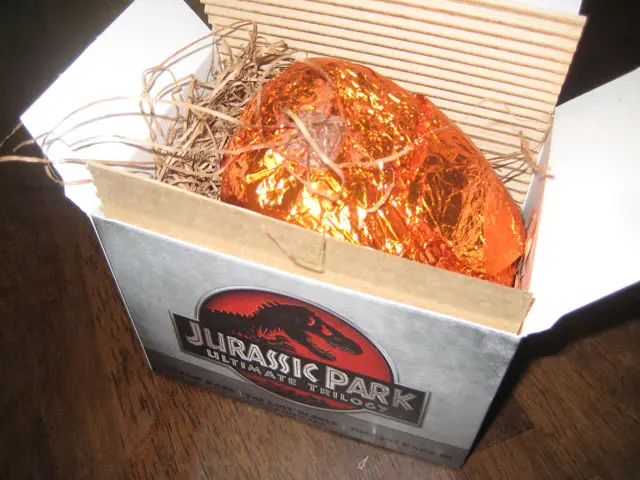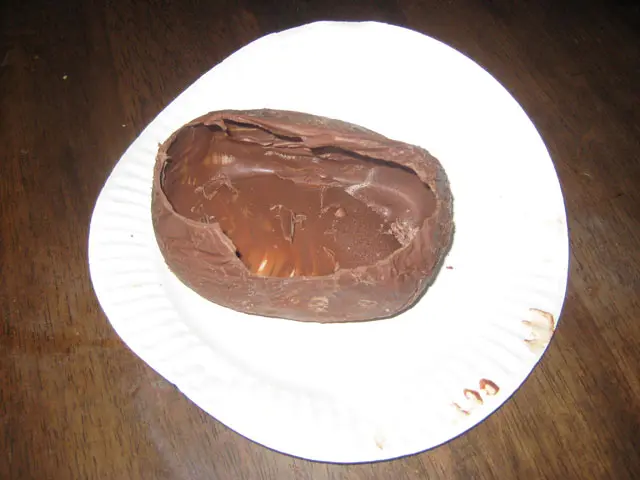 As for the Jurassic Park Ultimate Trilogy Blu-ray set, you'll be the first to know as soon as it's in hand.