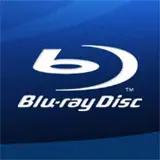 Updated: Scott has commented on this article which you can read right here.
Whenever stories sprout up in the media condemning Blu-ray to a fiery fate, Blu-ray sanctioned cheerleader Scott Hettrick over at Hollywood in Hi-Def strikes back with a volley of pro-format numbers.
In his latest blog entry "Blu-ray Barrage," Hettrick emphasizes the big name releases coming to Blu-ray this fall like The Matrix, James Bond films and animated hits Wall-E and Kung Fu Panda. Even though Hettrick failed to mention Iron Man and The Dark Knight, he makes a valid point. In terms of quality titles, this fall is the best yet for the format.
Hettrick then shifts into numbers mode to prove Blu-ray is not only selling, but selling well.
"About 15 million Blu-ray discs have been sold to date, more than half of which (8.8 million) have been sold this year alone, Blu-ray Disc Association chairman of the U.S. Promotion Committee Andy Parsons said during a luncheon presentation at CEDIA last week. That's a 57% sales increase in only two-thirds the time – 4.5 times as many Blu-ray discs are being sold every month this year as compared to 2007."
Those are impressive numbers by themselves but still paltry when compared to DVD. Not paltry are the price of Blu-ray Disc players which are still anywhere from 5 to 10 times or more than a standard DVD player. Hettrick fights this argument with the following.
"Over the past few weeks, seemingly every manufacturer, including Sony, Panasonic, LG, Philips, and others, has announced new Blu-ray players to be introduced in the coming weeks and months, many priced at $400 SRP. Best Buy and other retailers are selling Blu-ray players as low as $350, with further price cuts expected to result in Blu-ray players for $299 or less for the holidays."
As we all know Amazon has dropped the price on a Sony Blu-ray Disc player below teh $200 barrier already so Scott has the right idea here but not the full beat on the marketplace.
Scott's final proclamation is that Playstation 3 is "the engine driving this train with more than two million PS3s sold in the U.S. this year alone through August, a 92% increase over 2007." What Scott doesn't offer are numbers suggesting how many PS3 owners have ever spun a Blu-ray Disc before. I'm sure the gaming savvy crowd over at N4G.com would prove 2 million PS3 consoles in homes doesn't translate to 2 million Blu-ray adopters.
We're all for Blu-ray adoption here at HDR as it's a major component of our entertainment coverage. At the same time, we're getting sick of the one-sided arguments claiming either Blu-ray is kicking ass and taking names or lying on its death bed while being counseled by the grim reaper.
Blu-ray has a lot of challenges ahead to be sure, especially when it comes to hardware and software pricing — a battle it has lost against DVD and digital downloads thus far. That doesn't mean the format is doomed. There is room for growth. Lets see how the third and fourth quarter pan out before jumping to any more erroneous conclusions.
– Dan Bradley