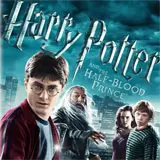 Update: I have added an animated image (see below) of the lenticular packaging with confirms Maximum Movie Mode with the cast is included on the disc.
Warner Home Video has announced David Yates' Harry Potter and the Half-Blood Prince starring Daniel Radcliffe, Rupert Grint and Emma Watson is coming to Blu-ray Disc and DVD on December 8.
The Blu-ray edition will span three discs with the second and third discs dedicated to a digital copy and DVD version of the film.
Additional disc specs and bonus features are expected to be revealed later today. Check back regularly as this article will be updated with the new information as it is released.