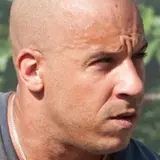 Update: Full disc details, cover art and a short video for Fast Five on Blu-ray have been added below.
Original article (July 24, 2011): Universal is planning to release summer's first big hit Fast Five starring Vin Diesel, Dwayne Johnson, Tyrese Gibson and Paul Walker on Blu-ray and DVD October 4 per online retailer Amazon.com. I expect Universal to formally announce the release date and all the disc specs in the coming weeks.
Fast Five opened theatrically on April 29 and raked in over $86 million its opening weekend. By the time it ran it out of gas, Fast Five had made $209 million domestically and $603 million worldwide. A sixth film in the series is already in the works and will be released on May 24, 2013.
Strong international appeal is likely why Universal is waiting over five months to bring Fast Five to home video. The typical release release window from theaters to homes is around three to four months.
Fast Five on Blu-ray will include a theatrical and new extended cut, as well as a DVD and a digital copy. Bonus features include the following with everything above the new pocket Blu app being exclusive to Blu-ray.
Dom vs. Hobbs: Watch how the action-packed showdown was shot
On Set With Director Lustin Lin: Go behind the scenes of Fast Five with director Justin Lin
Inside the Vault Chase: Learn how they filmed the movie's most dangerous sequence
Tyrese TV: Go behind the scenes of Fast Five with Tyrese Gibson
NEW! pocket Blu Versions for Tablets and Computers, Featuring Universal's Second Screen (see video below)
Deleted Scenes
Gag Reel
Dom's Journey: Track Vin Diesel's legendary character from the beginning
Brian O'Conner: From Fed to Con: Follow Paul Walker's character as he goes from lawman to outlaw
Enter Federal Agent Hobbs: Meet Dom & Brian's toughest nemesis yet
Feature Commentary with Justin Linn
Click here to pre-order Fast Five on Blu-ray and DVD combo for $27.99 at Amazon.com, 30% off $39.98 list price.