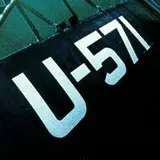 Universal Studios Home Entertainment has announced a trio of catalog action flicks previously released on HD DVD will make their Blu-ray debut on August 26.
The action wave includes the room shaker U-571, the unrated cut of Miami Vice and End of Days.
U-571, Miami Vice and End of Days will be presented in widescreen 1080p video and 5.1 DTS-HD Master Audio. Supplemental features will be identical to what was presented on HD DVD and are detailed below.
U-571
Picture-In-Picture
Feature Commentary with Director Jonathan Mostow.
Miami Vice
Picture In Picture – Share PIP Stream; GPS – Share PIP Stream; Tech Specs; Cast Bios; Production Photographs (Share PIP Stream)
Miami Vice Undercover
Miami & Beyond: Shooting On Location
Visualizing Miami Vice
Behind the Scenes Featurettes
Feature Commentary with Writer/Director Michael Mann
End of Days
Feature Commentary with Director Peter Hyams
Each title will be available separately with an SRP of $29.98, or bundled together in the "Action Starter Pack" for $59.98. Check back regularly for high resolution cover art and pre-order information.