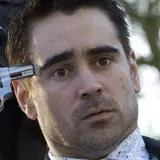 Universal Studios Home Entertainment is planning to bring a trio of action catalog films to Blu-ray Disc on July 13.
The first, In Bruges (2008) starring Colin Farrell, will be making its first North American home video appearance in high definition. Assault on Precinct 13 (2005) with Ethan Hawke and Laurence Fishburne, and Alpha Dog (2006) with Justin Timberlake were previously available on HD DVD but will be making their Blu-ray debuts.
All three films will be presented in 1080p video and 5.1 DTS-HD Master Audio. In Bruges and Assault on Precinct 13 will benefit from the inclusion of D-BOX Motion Code.
Alpha Dog
A Cautionary Tale: The Making of Alpha Dog
Assault on Precinct 13
Armed and Dangerous
Behind Precinct Walls
Plan of Attack
The Assault Team
Deleted Scenes with Optional Commentary by Director Jean-Francois Richet
Caught in the Crosshairs: Behind the Scenes of Assault on Precinct 13
Audio Commentary with Director Jean-Francois Richet, Writer James DeMonaco and Producer Jeffrey Silver
D-BOX Motion Code
In Bruges
Deleted Scenes
Extended Scenes
Gag Reel
D-BOX Motion Code
Universal has priced each of these films on Blu-ray with an SRP of $26.98. We'll check back in with Amazon.com pre-order links and high-res cover art when they are made available.