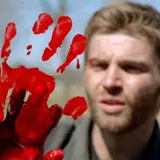 After CBS airs the premiere for Under the Dome this evening, there will be only one place to stream the Stephen King-inspired summer series, and it doesn't start with "Net" or end with "lu."
Earlier this year, CBS entered into an exclusive agreement with Amazon.com that will grant Amazon Prime members free unlimited access to online stream all episodes of Under the Dome beginning four days after the on-air premiere. Non-Prime members will have streaming access as well via Amazon Instant Video, though it will come with a cost, presumably 99 cents per episode.
Under the Dome is an ambitious television project from Brian K. Vaughan that is based on the 1,000-page Stephen King novel of the same name. It had originally been in development at Showtime but ultimately ended up at CBS who was willing to order all 13 episodes up front on the condition that they landed an exclusive streaming partner, which they did.
In Under the Dome, life in the small town of Chester's Mill is turned inside-out when a mysterious transparent dome materializes over the town. Nothing can get through the barrier from either side, leaving the residents of Chester's Mill to survive with no contact whatsoever from the outside world.
Vaughan and King have both gone on record stating that the television version of Under the Dome will not adhere directly to the events in the book. The characters are the same, but some of the situations and resolutions have been altered to keep book readers guessing. It's a similar model that AMC has employed for The Walking Dead and could lead to multiple seasons if this summer's ratings are high enough and if Amazon is satisfied with the streaming audience.
Under the Dome stars Mike Vogel, Rachelle Lefevre, Dean Norris, Natalie Martinez, Britt Robertson, Alexander Koch, Colin Ford, Nicholas Strong, Jolene Purdy and Aisha Hinds. You can watch the online streaming of Under the Dome here at Amazon.com, for free beginning Friday, June 28 if you're an Amazon.com Prime member.