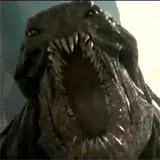 A pair of new Olympics-themed TV spots for Warner's remake of Clash of the Titans in 3D are now online and ready for you to have a look at.
Much of the footage in the spots has previously been released in the multiple theatrical trailers. There are several new shots though so you will definitely want to take a look.
Unfortunately the TV Spots up on YouTube have embedding disabled so you will need to click either of the following links to view them.
View Clash of the Titans TV Spot #1
View Clash of the Titans TV Spot #2
Clash of the Titans arrives in theaters on April 2. Read our review of the original Clash of the Titans on Blu-ray.