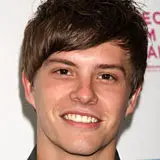 Relatively unknown Australian actor Xavier Samuel has scored a coveted role in The Twilight Saga: Eclipse.
The news comes via THR's Risky Biz Blog less than a week before The Twilight Saga: New Moon descends upon Comic-Con in San Diego. Eclipse, the third of four Twilight films, begins shooting next month in Vancouver.
Xavier will play Riley, a "newborn" vampire enlisted by villain vampire Victoria to eliminate Bella Swan (Kristen Stewart). I hope Xavier is ready for the media onslaught that will commence within the next few months unlike anything he's seen from a handful of Aussie flicks.
The Twilight Saga: Eclipse will be released June 30, 2010, and be directed by David Slade.