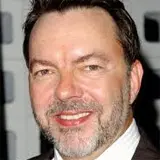 True Blood scoops are plentiful today following the show's appearance at the Television Critics Association's summer press tour in Beverly Hills, California earlier today. The biggest of all paints a bright future for the ongoing supernatural show.
Showrunner Alan Ball confirmed to press that he has inked a new deal with HBO and will return for a fifth season of True Blood. He says he's having "more fun than he's ever had in his life" and looks forward to another year, despite the fact that HBO has yet to officially renew the show beyond season 4.
Ball went on to say that writers are working on breaking stories for True Blood season 5 already including adding new characters and how one of the vampires was made. My money is on Pam as the back-stories of Bill and Eric have already been explored. Actress Kristin Bauer van Straten, who plays Pam, has already publicly stated that she'd love to see how her maker, Eric, turned Pam into a vampire.
Arlene's creepy baby and doll storyline was originally conceived without a clear direction. Ball now claims that there's something happening between the doll and baby that will play out during the season.
Also of note is that the cast love working with each on True Blood and often give Ball and the writers ideas for their characters. In episode 9 of this season, Anna Paquin (Sookie) gets the creative credit for something that happens between her, Bill and Eric.
Last but not least, look for this Sunday's new episode to include a line from Pam that Ball calls "possibly the greatest line of all time." Considering her mangled face and rotting body, there's plenty of fuel for great lines.
Check out a preview trailer of True Blood episode 42 'I Wish I Was The Moon' which debuts Sunday night on HBO.