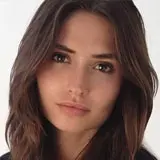 House alumna Karolina Wydra will be biting into a potentially juicy new role on HBO's True Blood: Season 6.
According to TV Line, Wydra has been recruited to join True Blood as Violet, a "strong, sexy, possibly dangerous vamp on par with the Eric Northmans and Bill Comptons of the world." Sounds to me like she will end up in the sack with either/both Bill and Eric considering the show's "shock value" direction over the past few seasons.
Wydra is best known for her recurring single-season role as Dr. House's wife Dominika on the Fox series House. She will next be seen in Europa Report with Sharlto Copley later this year, but not before vamping it up on True Blood this summer.
The freshman class on True Blood: Season 6 also includes Rutger Hauer as the mysterious vampire Macklyn who has ties to Sookie and Jason Stackhouse, Arliss Howard as Louisiana Governor Truman Burrell, Amelia Rose Blaire as Burrell's daughter, and Jurnee Smollett-Bell as "do-gooder" Nicole.
True Blood: Season 6 should get underway this June. Season 5 is now available for pre-order on Blu-ray and DVD with a May 21, 2013 release date.
Source: Deadline