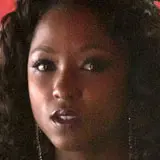 HBO's True Blood took a turn for the better last week in 'Let's Boot and Rally' with more emphasis on Russell Edgington and human hatred for supernaturals, and less emphasis on the fluff and meandering stories that have plagued Season 5 thus far. If we look back at this season of True Blood, show creator Alan Ball's last as showrunner, as a success, then 'Let's Boot and Rally' was the turning point.
In the upcoming episode 'Hopeless,' what looked like an easy kill of a bedridden Russell turns into a dire situation as Alcide learns the hard way why he smelled wolves in the old hospital where Russell was recuperating. The promo tells us that Russell will try to take a bite out of Sookie, one that could potentially complete the final stage of his healing and return him to the maniacal vampire we grew to love in Season 3.
Hoyt will make a run at rekindling his romance with Jessica, for better or worse. Not sure how Tara will feel about that after feeding on Hoyt already. She shouldn't care, but this is True Blood, after all, so the more soapy drama, the better.
What's implied is that the gang of humans running around gunning down supernaturals will take out a vampire standing next to Hoyt. Could that be the permanent dismissal of Jessica or Tara? Both of their stories are out of steam so I wouldn't be surprised. More likely the death is a random vampire feeding on Hoyt in the alley.
The fire demon is still on the loose. Nora is still preaching in her jail cell. And Roman continues to not have much of a handle on anything.
On the bright side, Lafayette's mother will get a pronounced return after she saw Jesus' severed head the same way her son did. I'm kind of curious to see where that leads.
True Blood's next episode 'Hopeless' will premiere this upcoming Sunday on HBO. Welcome back, Russel Edgington. Season 5 has missed you.