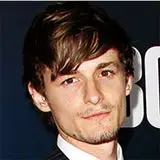 British actor Giles Matthey has joined the cast of HBO's True Blood and will portray a character seen briefly on the show before.
Matthey will play Claude, a fairy who may or may not attract the attention of vampire Jessica according to multiple Internet reports. If that happens, Claude will more than likely cross paths with Jason, which would also pit him against fellow fairy Sookie.
The role of Claude will span multiple episodes that I suspect will ultimately tie into the fairy seduction scene of Andy Bellefleur seen in the Season 4 finale.
Lost alum Neil Hopkins played Claude briefly in the Season 4 premiere episode 'She's Not There.' Claude now figures to play a much bigger role in the show, at least during the episodes he's present.
True Blood Season 5 is currently in production with the premiere scheduled to take place sometime in June.
Source: EW