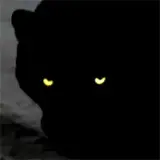 The new Eric Northman presented himself as a hungry simpleton and Jason Stackhouse had likely the most unpleasurable sex of his life in last night's episode of True Blood, 'If You Love Me, Why Am I Dyin?' on HBO.
In the next episode of True Blood titled 'I'm Alive and On Fire,' Bill faces the consequences for sending Eric after the witches while Jason is presented with a possible escape from his capture. Lafayette, Jesus and Tara have 24 hours to deliver the witch coven leader Marne to Pam else she's promised to eat and kill them, while Sookie continues to shelter Eric under his/her home.
True Blood season 4 is now one quarter complete and headed toward the midway point. Are you satisfied with how the season is progressing? Chime in with your thoughts in the comments section below.
You can watch the teaser trailer for episode 40 'I'm Alive and On Fire' below as well, and be on the lookout for several clips from the episode a little later this week. Ratings for episode 39 should be available later today.