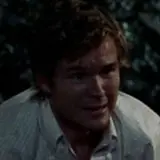 Tonight the tenth episode of HBO's True Blood's third season, 'I Smell a Rat,' debuts to kick off the final three episodes before the long wait until season four next year. To get you ready for tonight, HBO is sharing a pair of clips from the episode to give you an idea of where a couple storylines are headed.
The first clip shows Jessica confront Arlene at Merlotte's in a battle of red heads. The second clip is the aftermath of a gruesome scene from the last episode in which Jason and Tara must deal with a big mess they made behind Merlotte's.
View the clips below and check back tomorrow morning for the preview trailer of True Blood episode 35.