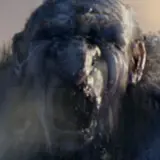 Big, nasty, gnarly trolls are coming to terrorize your Blu-ray player on August 23 when Magnolia Home Entertainment releases Troll Hunter on Blu-ray Disc.
Troll Hunter from director André Øvredal is a Norwegian faux documentary in which a hunter of the creatures played by Otto Jesperen and video crew including Hans Morten Hansen, Tomas Alf Larsen, Johanna Mørck and Robert Stoltenberg track them as sightings are reported. It's been highly regarded wherever it has played, including the Sundance Film Festival, and should be a cult hit here in the U.S. along the same lines as Let The Right One In. Like that film, an American remake is already in the works.
I'll share additional details on the U.S. Blu-ray debut of Troll Hunter when they are available. In the meantime, you can watch the trailer below and then pre-order Troll Hunter on Blu-ray for $20.99 at Amazon.com, 30% off its $29.98 list price.