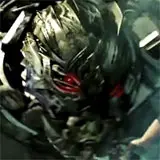 Michael Bay's Transformers: Revenge of the Fallen has exploded into its first of what will likely be several box office records.
Estimates place the sequel's Wednesday box office pull at somewhere between $55 and $56 million. That easily bests the $44.2 million Harry Potter and the Order of the Phoenix conjured up.
Transformers 2 had pulled in around $16 million from midnight shows alone ranking it third in that category. But the two films ahead of it, The Dark Knight and Star Wars: Revenge of the Sith, had the added luxury of their midnight screenings being held closer to the weekend.
The next box office record in Paramount's eye is the five-day opener. Currently Spider-Man 2 holds that mark with $152.4 million, a number Transformers 2 is on pace to eclipse.
A rash of negative critical reviews (ours included) may signal a faster decline for Transformers 2 at the box office than its predecessor. The added weight of critics and moviegoers lashing back against distasteful stereotypes in human and robot characters alike won't help its cause.