Tonight's a huge night for The Walking Dead as the Governor (David Morrissey) will be introduced, Merle (Michael Rooker) will re-introduced, and the town of Woodbury will formally join the show and become an important aspect of it for the immediate future.
I will have a better preview of tonight's episode a little later today, but for now I wanted to share a trio of new images that have emerged from 'Walk With Me.' The first features – what else – a zombie looking as nasty as zombies from Greg Nicotero are supposed to look. The guy has the magic touch when it comes to fabricating "gross."
The second image features Michonne (Danai Gurira) looking none-too-pleased with Andrea (Laurie Holden) within the confines of Woodbury. I suspect by this point Michonne has picked up on bad vibes in the town and is trying to convice Andrea, who the Governor is wining and dining, to leave.
Speaking of the Governor, the final image shows the man behind Woodbury in a contemplative state while chilling out in his home.
If you like these images, be sure to peruse a large gallery of high resolution images from tonight's episode that offer some hints of what's to come.
The Walking Dead: Season 3 episode 303 'Walk With Me' debuts tonight on AMC at 9/8c.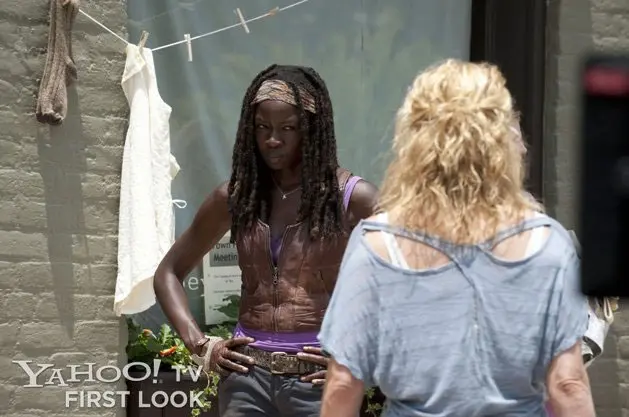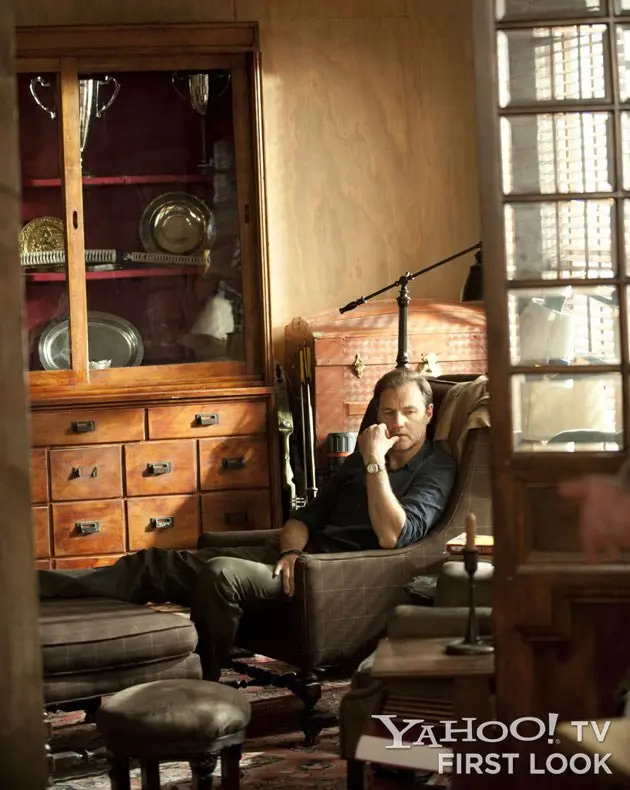 Source: Yahoo