The first images for McFarlane Toys' The Walking Dead Wave 2 action figures has come online via pre-order listings at BigBadToyStore.
As with the first The Walking Dead TV Series figures released last fall, the next wave is heavy on zombies and core characters. Three of the five slots are occupied by zombies including the well zombie that Glenn drops in on, complete with "pull-apart play-action that reveals his soft gooey guts inside" and canned ham and rope accessory; the RV zombie that Andrea introduces a screwdriver to, with "flip-back head play-action" and removable screwdriver; and the bicycle girl zombie that Rick encounters in the series premiere, with "reaching motion play-action" and removable jeans.
Unfortunately one of the two only human slots features the second Rick Grimes figure, this one without his police uniform as seen in Season 2, but still donning the hat that he gives to Carl shortly into the season. He'll include the animal control stick used to catch zombies in the woods. The other slot features the first Shane Walsh figure, seen with his shirt ripped open, shotgun primed and scowl on his face.
While the zombie figures are pretty accurate to their on-screen appearance, the Rick and Shane figures look like they still need some facial feature work. Neither is a decent representation of Andrew Lincoln and Jon Bernthal, respectively.
Given that McFarlane Toys seems to be following a one wave-per-year schedule, it could be some time before other series regulars get the plastic treatment. Wave 2 of The Walking Dead action figures is due in stores in October 2012 when Season 3 premiere.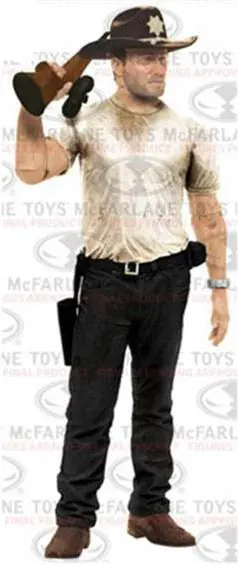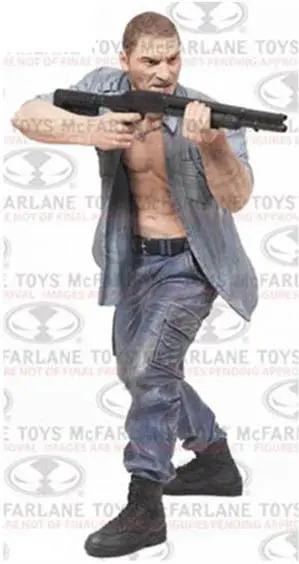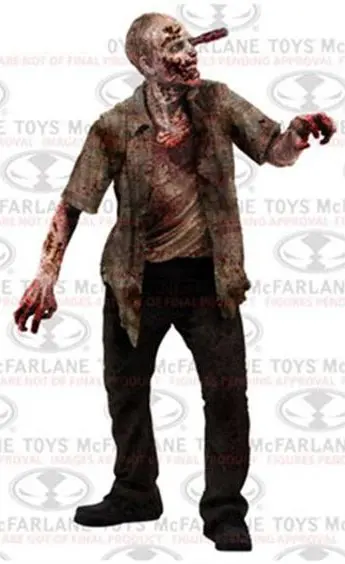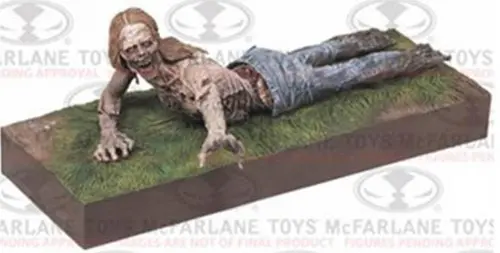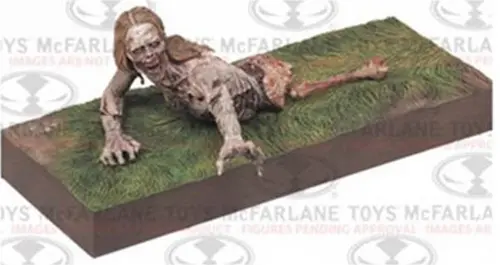 Source: BigBadToyStore