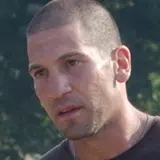 The Walking Dead picked up speed during its mid-season finale, both in terms of storytelling and viewership. Some plot points from the mid-season finale will be mentioned below so please proceed at your own risk if the episode is waiting to be watched on your DVR.
A total of 6.6 million viewers tuned in to see if Sophia would be found on Sunday night and came away shocked and satisfied at the conclusion. Of those, a healthy 4.5 fell into the advertising friendly 18-49 demographic. That's an eight percent increase over the previous episode and a great sign for the show's strength as it heads into a winter hiatus until February 12.
The Walking Dead has lost a small number of viewers over the past several episodes as the good and slow life on Hershel's farm has alienated fans more interested in the fast-paced zombie-filled action from Season 1. With the Sophia plot thread finally wrapped up, the door is open for the show to propel forward during its second half of Season 2.
You can get a sneak peek at what happens immediately after the barn shoot out in the February 12 episode of The Walking Dead titled 'Nebraska' by clicking here.
Finally, here are some spoiler images from The Walking Dead mid-season finale released earlier today.