The Walking Dead is now exactly one month away from its sure to be triumphant return on AMC with the Season 3 premiere.
Helping support the upcoming premiere is a new promo trailer that plays up the "Fight the dead. Fear the living" tagline AMC is running with. Fighting the dead needs little explanation as Rick (Andrew Lincoln) leads his group of survivors including T-Dog (IronE Singleton), Glenn (Steven Yeun), Daryl (Norman Reedus) and Maggie (Lauren Cohan) into a zombie-infested prison.
Fear of the living comes as Andrea (Laurie Holden) wakes up in the presence of Michonne (Danai Gurira) and soon crosses paths with The Governor (David Morrissey). He's definitely someone to be feared no matter how cool, calm and collected me may come across.
Falling in the grey area is Lori (Sarah Wayne Callies) who tells her husband Rick to do whatever it takes to keep their group alive. Rick has already shown a willingness to do this in dealing with a homicidal Shane. How much more of his humanity can he shed?
In addition to the new trailer, check out a couple of new images from presumably the Season 3 premiere.
Catch the return of The Walking Dead in its third season on Sunday, October 14 on AMC.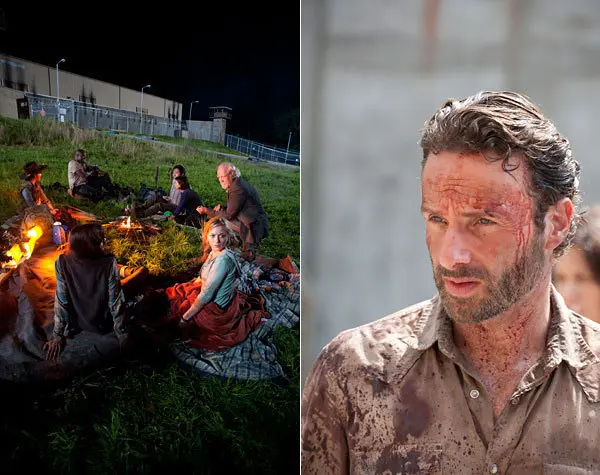 Image source: LA Times