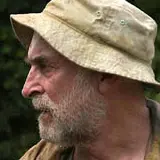 AMC's The Walking Dead bounced back from a ratings decline last week to set a new series high with the next-to-last season one episode.
With episode 5 'Wildfire,' The Walking Dead attracted a total of 5.5 million viewers last night, slightly topping the series premiere and jumping 15% from the last episode. More importantly, 'Wildfire' drew a strong 3.7 million viewers in the coveted adults 18-49 demographic.
After next weekend's The Walking Dead season finale, the popular zombie apocalypse show will vanish until fall 2011. AMC approached this first season cautiously with a small 6-episode order just in case viewers didn't latch onto the zombie concept. Now that they have, AMC is lacking additional new episodes audiences are clamoring for.