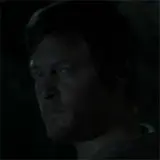 Zombies and gore came out in force in The Walking Dead episode 209 'Triggerfinger' tonight. While one character lost their life, the others went through the emotional ringer about one hundred times over.
AMC has released their behind-the-scenes look at 'Triggerfinger' that offers about six minutes of the main cast including Andrew Lincoln (Rick), Sarah Wayne Callies (Lori) and Norman Reedus (Daryl), talking about the fluctuating morals and conflicting ideas that are setting their characters on new courses.
Why did Rick choose not to leave the kid on the fence to bleed out? What drove Lori to defend herself against the zombies so effectively, and then turn and rat out Shane to her husband? And what exactly happened between Carol and Daryl out in the woods? These are questions you're about to hear the answer to from the horse's mouth.
Enjoy this additional inside look at The Walking Dead, and be on the lookout for much more on 'Triggerfinger,' including our review, and sneak peeks at the next episode throughout this week.