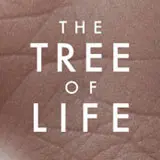 Very few people get to produce movies. Even fewer get to produce films with filmmaker Terrence Malick, who has only made a handful of movies over the past forty years: Badlands, Days of Heaven, The Thin Red Line and The New World.
His latest, the acclaimed drama (and my pick for best film of 2011 so far) The Tree Of Life, arrived on the scene this past May and has now debuted on Blu-ray Disc and DVD from Fox Home Entertainment.
I was fortunate to recently talk on the phone with one of The Tree of Life's producers, Dede Gardner, about the film, what it meant to her and what it was like to work with Malick.
Thank you for taking the time out to talk to TheHDRoom about The Tree of Life. I just have to start off by saying that I thought this film was the best movie I have seen in years.
Thank you! That is so nice of you to say.
What was it like working with Terrence Malick?
It was a total pleasure, just a pleasure. He's enormously intelligent, personable, generous, funny and friendly. He's really down to earth and lovely to spend time with and obviously, insanely gifted. Being a longtime fan of his work, working with him was an added thrill. His decision to live a private life has led people to think that he can't be a normal guy, but nothing could be further from the truth.
You're President of Plan B Entertainment (Brad Pitt's production company). How did you become part of the project? Did it go through Plan B first or was it that Brad Pitt first got the role as the father and Plan B came on board after that?
No, Plan B had been involved with the production of The Tree of Life before the decision had been made to have Brad star in it. Brad and I were talking to Terry and Sarah Green (also a producer on the film) about another project. In the course of that dialogue, Terry started to talk about Tree of Life. It was very obvious that this project was incredibly important to him, was something he was very committed to get made and that it would be difficult to get made. At that point, we jumped on board and told him that we would help in any way we can. Much later on, the decision was made for Brad to be in the film.
How did Brad Pitt prepare for his role? Did he draw upon personal experience, or…
Well, I don't want put words into his mouth, but I imagine to some degree that he probably did. He grew up in a very small part of the world similar to the neighborhood in the film and he also had siblings. I think he's familiar with both the Midwest and the traditional familial structure. Again, I don't want put words in his mouth but I am sure there was some personal reservoir for pull from to some degree. And then there is the thinking and study that he puts into every part he plays, his interpretation of the character, the dialogue he has with the filmmaker and what they come up with together.
Does Terrence Malick do a lot of improvisation on the set? Does he encourage his actors to? It seems like he would encourage the actors to do so in order to get a little further into their characters.
Well, I think he is open to it. I think his commitment is really singular and that every moment he portrays needs to be honest and honestly rendered. If that comes from something an actor has done, terrific. If it comes from a completely aberrant thing that happens that day, that is also great. He could mix it up.
I know there's a story that Brad tells about a scene he was doing with Jessica (co-star Jessica Chastain). It wasn't scripted that a young child would come into the room, but he did. That prompted a response that I think felt really honest because all of sudden a couple's young child has entered the room. Things like that.
I also know that he would go home at night and think and come back the next day with new ideas. But it was always motivated by authenticity and responding to a moment. He just wanted to be fluid that way, and you build a production around that commitment. This way, if he wanted to turn around, he wasn't facing eight production trucks. He could simply turn around.
What was the atmosphere like on the set? I heard that the production had several blocks to themselves while they were filming?
We did, we had a whole section of a lovely town called Smithville, Texas. Makeup was in one house, Wardrobe was in another, Grip Electric was in a garage. The town is largely of the era. It felt real. It was a lovely, amazing place to spend time in and we were very well received.
When the film came out last May, there was some pretty passionate opinion on the film both pro and con. Did you happen to read any of the feedback that was posted online, and if so what did you think about it?
I'll be honest with you, I tend not to do that because it can be really vicious. It can also be amazing, I'm not saying it can't be. But the swing that you would have to endure going back and forth and back and forth…I haven't gotten quite used to that forum of discussion. I of course knew that was the case (the passionate pro and con feedback), but I would take that any day over people simply saying "Yeah, alright." and that be the end of it. It is so much more interesting to me that it charged people, both positively and negatively. At least then there's been a reaction, there's been thought and there has been analysis.
I can't tell you that I completely understand the vitriol over someone else's work but, there it is and that's fine and okay. Lots of things take time to be found. Some people found it now and maybe that will be the sum total of discovery while others may find it later. I also think it is a movie that probably reverberates in different ways at different points in someone's life.
For the people seeing the movie at home for the first time, what do you hope they take away it?
Well, I treasure a lot the movie going experience and watching a movie inside a theater with other people. That is important to me and hopefully that is an experience that stays with us. But I recognize that movie theaters are a public place. For movies that are challenging for any number of reasons, none that I could ever foresee, perhaps a private viewing (at home) is more comfortable place for something that is more challenging. You can take your time with it, you can go back and see something again, you're more in control in how to suit that experience to yourself. If that makes it more palatable for someone, then have at it. While I can't imagine not seeing this movie on the big screen, I am so happy it is out on Blu-ray so the people that couldn't see it at the theater can now see it. I can't begrudge any aspect of that.
Did you or anyone else on the production oversee the Blu-ray transfer?
Oh yeah, rest assured it was watched over very carefully.
By Terrence?
By everyone! (laughs) He watches over everything that is released.
I heard that there is a title card before the movie on Blu-ray that recommends that you play the movie loud. Hearing that instantly made me think back to The Last Waltz. Cool!
(Laughs) Exactly! Good recollection!
One last question: What does the film mean to you?
Well, I want to stress "to me" because I think it means really different things to different people. I was a pretty brand new parent when I read the screenplay. For me it's about the idea that if we, as parents, had any idea of how minute we are against the spectrum of time, then perhaps we would not waste our own time and energy but frankly -and much more importantly- that of our children worrying about ego and acceptance and legacy. That we would be content to just exist and love and be.
I really clung and continue to cling to that idea. It's been very important to me as a parent and very helpful, honestly. That's what I needed in my life and so beautifully and fortunately it kind of entered in this incredibly beautiful way and was rendered in a way I could really compute, understand it and recall it. It wasn't fleeting, it had a permanent impact. For that, I feel very lucky and grateful for feeling the same way that others have been. I've had a lot of people tell me that after they have seen the film, they have gone home and just embraced their children and held on.
Once again, TheHDRoom would like to thank Dede Gardner for taking the time to talk to us about The Tree of Life. The movie is now available on Blu-ray and will be reviewed shortly.
– Shawn Fitzgerald