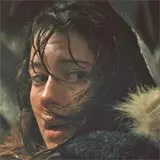 Universal Studios Home Entertainment has announced The Thing prequel is coming to Blu-ray and DVD on January 31, 2011.
Starring Mary Elizabeth Winstead, Joel Edgerton, Ulrich Thomsen, Eric Christian Olsen and Adewale Akinnuoye-Agbaje, The Thing was released theatrically on October 14 and stumbled out the gate with only an $8.5 million opening weekend. By the end of its theatrical run, The Thing grossed $16.9 million in ticket sales.
The Blu-ray edition of The Thing will be packaged with the DVD edition and be presented in 1080p video and 5.1 DTS-HD Master Audio. Bonus features will include:
UltraViolet copy (download/redeem by 6/27/2012)
Deleted/Extended Scenes
The Thing Evolves
Fire & Ice
Feature Commentary with Director Matthijs Van Heijningen and Producer Eric Newman
Click here to pre-order The Thing on Blu-ray for a discoutned price at Amazon.com.