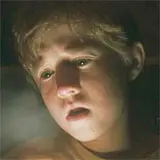 Hollywood Pictures and Buena Vista Home Entertainment will continue the 2008 M. Night Shyamalan Blu-ray movement with the release of The Sixth Sense on September 30.
Technical specs are not available at this time though standard 1080p video and uncompressed audio should be expected.
Also not immediately available are details on supplemental features. A variety of extras were available on the Vista Series DVD and we expect those to find their way to Blu-ray. Whether all-new exclusive features will be added remains to be seen.
The Sixth Sense on Blu-ray will carry an SRP of $34.99. You can reserve your copy of The Sixth Sense on Blu-ray and support TheHDRoom the same time by clicking here.
Next up for Shyamalan on Blu-ray will be The Happening, coming later this year from Fox Home Entertainment.