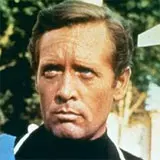 The 1967-67 BBC television series The Prisoner is coming to Blu-ray Disc in a five-disc set on October 27 as confirmed by an active pre-order listing at online retailer Amazon.com.
The Prisoner, which ran only 17 episodes from start to finish, starred Patrick McGoohan as a secret agent banished to an island where he was held and interrogated at "The Village" as to why he resigned from his job. Unfortunately McGoohan passed away earlier this year.
The remake, set to air in November as a 6-part miniseries later this year on AMC, stars James Caviezel and Sir Ian McKellen. Its arrival is the reason the original is being released on Blu-ray.
The Prisoner: The Complete Series retails for $89.95 but can be pre-ordered right now from Amazon.com for $62.99. Click here to secure your copy.