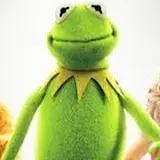 Disney has announced The Muppets starring Jason Segel, Amy Adams and Chris Cooper is coming to Blu-ray and DVD on March 20 in combo and Wocka Wocka value pack editions.
The combo edition of The Muppets includes the film on Blu-ray and DVD. The Wocka Wocka value pack adds on top of the combo edition a digital copy and the film's soundtrack available via download.
Both versions of The Muppets on Blu-ray will feature the following fun and informative bonus features:
BD Exclusive: The Longest Blooper Reel Ever Made (In Muppet History) — Includes Muppets! Stars! And One Ridiculously Long Chicken Joke! What More Do You Need?
Scratching The Surface: A Hasty Examination Of The Making Of THE MUPPETS — A Surprisingly Shallow But Profoundly Absurd Look At Muppets And Humans Working Together To Make Cinematic History
Deleted Scenes
A Little Screen Test On The Way To The Read-Through — The Muppets Bring The Wocka Wocka Wocka To A Routine Camera Test
Explaining Evil: The Full Tex Richman Song
Unreleased Theatrical Spoof Trailers — And More!
Audio Commentary — With Jason Segel, James Bobin, And Nicholas Stoller
Disney Intermission — Pause The Movie And See What Happens!
Click here to pre-order The Muppets Wocka Wocka edition on Blu-ray for $34.99 at Amazon.com, 30% off the $49.99 list price.
Click here to pre-order The Muppets combo edition on Blu-ray for $27.99 at Amazon.com, 30% off the $39.99 list price.