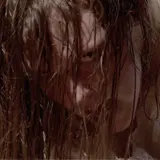 Lionsgate Home Entertainment has announced the late summer horror thriller The Last Exorcism will be looking for new screams and scares when it makes its way to Blu-ray Disc and DVD on January 4, 2011.
The low budget film starring Ashley Bell from producers Daniel Stamm (M. Night Shyamalan's Reincarnate) and Eli Roth (Hostel, Cabin Fever) exceeded expectations by pulling in $55.6 million in worldwide ticket sales including $20.4 million its opening weekend. The film was produced with a minuscule total budget of $1.8 million.
Thanks to its box office success, Lionsgate is able to load The Last Exorcism on Blu-ray with numerous exclusives bonus features as outlined below.
Actor and Director commentary with Daniel Stamm, Ashley Bell, Patrick Fabian and Louis Herthum
Audio commentary with Producers Eli Roth, Eric Newman and Tom Bliss
"The Devil You Know: The Making of The Last Exorcism" featurette
"Real Stories of Exorcism" featurette
2009 Cannes Film Festival teaser trailer
BD Exclusive: "Witnesses to an Exorcism: An Audio Commentary with a Haunting Victim, Deliverance Minister and Clinical Psychologist"
BD Exclusive: Audition footage
BD Exclusive: Theatrical trailer
The Last Exorcism on Blu-ray carries an SRP of $39.99.