In an interview with MTV, The Last Airbender writer/director M. Night Shyamalan confirmed that he filmed scenes with the Kyoshi Warriors for the film but does not plan on including them on the upcoming Blu-ray Disc and DVD release.
"I do want to show some of the scenes I cut out," he explained. "I probably won't show the Kyoshi Warriors because I want to save them for the second movie, because I'm going to have to introduce them all over again."
Similarly director J.J. Abrams filmed Klingon scenes for Star Trek that were removed from the final cut. Though Klingons could still appear in Star Trek 2, Abrams was comfortable enough with the scenes to include them on the Blu-ray and DVD.
Before there's a The Last Airbender 2 with Kyoshi Warriors the first film needs to prove successful enough for Paramount to make another huge investment. Reviews have been harsh across the board and box office returns fair but not great.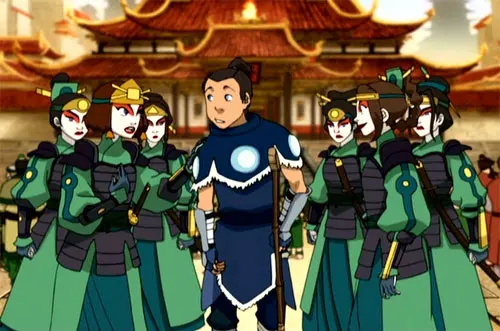 Shyamalan goes on to confirm that there will be no director's cut of The Last Airbender on home video as his theatrical cut is always the final cut. He does plan on including a bevy of scenes including that were deemed too comical for the final cut.