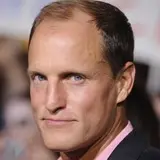 Woody Harrelson has joined The Hunger Games movie cast as Haymitch Abernathy, the only combatant from District 12 to survive the deadly games. He'll serve as a mentor to Katniss Everdeen (Jennifer Lawrence) and Peeta Mellark (Josh Hutcherson) as they participate in the 74th Hunger Games.
Before Harrelson was officially cast by Lionsgate and director Gary Ross late yesterday, John C. Reilly was heavily rumored to be the frontrunner to play Haymitch. Reilly's name became unattached several days ago and it didn't take long to fill the void with Harrelson.
In addition to Lawrence, Hutcherson and Harrelson, The Hunger Games co-stars Liam Hemsworth, Elizabeth Banks, Willow Shields, Wes Bentley, Paula Malcomson, and a host of young actors and actresses as the 12 District Tributes.
The Hunger Games begins shooting soon in North Carolina and will be in theaters on March 23, 2012.