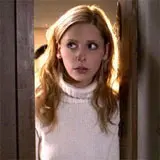 Sony Pictures Home Entertainment has announced plans to bring the 2004 US remake of JU-ON titled The Grudge to Blu-ray Disc on March 24.
The release date is timed with the direct-to-video release of The Grudge 3 on DVD. That film will not see a Blu-ray Disc release at this time.
The Grudge stars Sarah Michelle Gellar and will be presented in widescreen 1.85:1 1080p video and 5.1 Dolby TrueHD audio.
All of the bonus features have been carried over from the previous two DVD releases which combined offer the most Grudge extras available on a single disc.
Commentary with Sam Raimi, Ted Raimi, Sarah Michelle Gellar & More
Commentary with Director Takashi Shimizu, Producer Taka Ichise and Actress Takako Fuji
Deleted Scenes with optional commentary
Myth of the Ju-On
Under the Skin Featurette – A Medical Explanation of Fear Response In Film
Sights and Sounds: The Storyboard Art of Takashi Shimizu
Production Designer's Notebook: The Sketches of Iwao Saito
JU-ON Short Film: 4444444444
JU-ON Short Film: In a Corner
The Grudge marks Sarah Michelle Gellar's seventh appearance on Blu-ray Disc thus far. You can view her other Blu-ray titles by clicking her name below.
You can pre-order The Grudge on Blu-ray for $20.49 by clicking here.