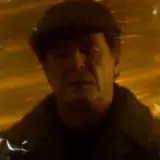 The upcoming Fringe: Season 5 premiere is a bittersweet moment for Fringe fans. One one hand the bubble show is coming back which in itself is cause for celebration. Fox could have canceled Fringe after Season 3 and found something to draw better ratings, but opted instead to appease fans and shoot for the original plan of five seasons and 100 episodes.
On the other hand there's now a 13-episode countdown to the end so every episode viewed this fall will be one step closer to the inevitable retirement of Peter (Joshua Jackson), Olivia (Anna Torv), Walter (John Noble) and the rest of Fringe Division.
Fringe executive producer J.H. Wyman took to Twitter yesterday and tweeted simply, "The last ep airs 2/1/13." There you have it. Fringe will end in a little over five months time with a break between episodes coming around Christmas.
The Fringe: Season 5 premiere will rock Fox on September 28 at 9pm.