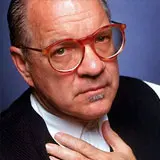 Producers Nick Wechsler, Steve Schwartz and Paula Mae Schwartz have dug into their own bank accounts and shelled out an undisclosed sum for the rights to a new Paul Schrader spec script The Dying of the Light per a report at Variety.com.
Schrader is fresh off directing Adam Resurrected which is poised to premiere at Telluride then move on to the Toronto Film Festival.
Wechsler, Schwartz and Schwartz recently completed co-producing The Road starring marquee names Viggo Mortensen, Charlize Theron and Robert Duvall.
The Dying of the Light tells the tale of an aging CIA agent who begins to suffer from the effects of Alzheimer's Disease. Forced into early retirement, the agent tackles one last mission in a race against the clock and his deteriorating condition.
There's currently no word on who is being considered for the lead or a timetable to move into production.