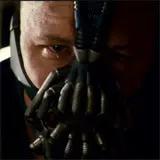 The official The Dark Knight Rises trailer was released this morning by Warner Bros. via Facebook of all places. I wasn't able to embed it directly thanks to the limited options of Facebook's video player, so I downloaded it and included the embed version below.
By now many of you have already seen the bootleg of this trailer or saw it attached to Harry Potter and the Deathly Hallows Part 2 over the weekend. It's a solid teaser that touches upon a hero completing his journey, the need for Batman to return, and a new evil that is Bane. I'm probably not in the minority of thinking its the greatest teaser, but it does the job.
The Dark Knight Rises stars returning franchise veterans Christian Bale, Michael Caine, Morgan Freeman and Gary Oldman. Joining them are Tom Hardy as Bane, Anne Hathaway as Selina Kyle/Catwoman, Marion Cotillard as Miranda Tate, and Joseph Gordon-Levitt as John Blake.
I also took the liberty of capturing screens for the two scenes that are from the new film: a mug shot of Bane, and a beaten Batman backing away from an approaching Bane. Click either of the images to view the larger version.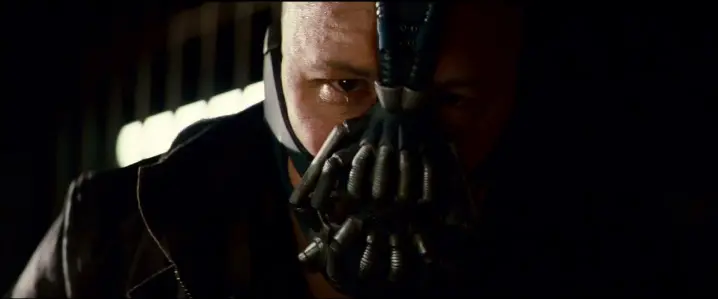 Look for The Dark Knight Rises to dominate theaters when it arrives on July 20, 2012 in theaters and IMAX.